EXPERT AND INNOVATIVE CDMO
COMPLEX ORAL SOLIDS
Modified Release – HPAPI – Controled Substances – Hard-to-make tablets and capsules
BIOPRODUCTION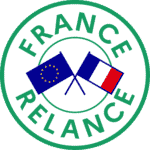 Skyepharma is an expert CDMO specialized in formulating, developing and producing complex oral dosage forms, with complex and tailor-made modified release profiles.
We offer a full range of services, from early stage development to industrial manufacturing and packaging.
Our scientific expert team, supported by our patented technologies, has a solid track-record of successful development, reformulation and transfer projects.
Our GMP site located in France, FDA, ANVISA, Korean MSDS approved, serve worldwide customers, with a recognized high level of service.
Tablets
 Tab-in-tab
Mono & multi-layer
Disintegrating tablets
Granules & Pellets
Aqueous and organic granulation
Roller compaction
Capsules
Filled with tablets, granules, pellets or powder
Blister pack
PVC, PVDC, Aclar, Triplex alu/alu
Serialization and aggregation
Bottle pack
Plastic and glass bottle
Serialization and aggregation