Pharmaceutical Packaging Services
A High Level of Versatility, Quality and Reliability
Skyepharma offers a broad range of packaging services. We operate on new lines (acquired between 2018 and 2020) on a state-of-the-art layout with segregated Primary Packaging rooms.
For Blisters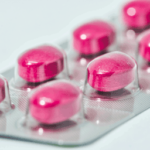 Skyepharma uses all types of plastic and aluminium materials.
For Bottles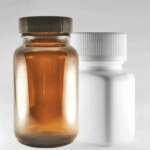 With Skyepharma you can have a lot of options like :
Coton insert
Induction sealing
Dessicant insert
Broad range of caps solutions : child proof, easy opening and elderly friendly
Quality
Many critical tests are carefully carried out by our team throughout this process
At Skyepharma, the packaging stage is a guarantee of Quality.
We have fully automated lines with online in-process controls like :
Camera detection (color surface detection for tablets)
Integral weighing
Cell detection
Reliability
Assured through our high performance technology
In the video below you can get an overview of the high quality, industry-specific machines we have. The two main ones are the blister and the bottle packaging lines.
Complete Solutions
We provide complete solutions at the packaging stage which is a crucial step.
We take into account and respect the fact that regulations evolve over time in order to offer the best possible option to the end user. Our blister, bottle and stick-pack packaging machines are therefore key elements in the pharmaceutical sector.
Our packaging services are part of our fully integrated offer : as your single provider, we are dedicated to simplifying your supply chain management, from early stages of project development up to commercial manufacturing.  As an alternative to the multiple-point-of-contact post-manufacturing process, Skyepharma can assist you by streamlining your supply chain and making your business operations simpler.
Our newly acquired world-class packaging equipment helps reduce lead times and accelerate the time to market of your products.
Our Most Recent Packaging Equipment
                   + 1 New blister line to come soon